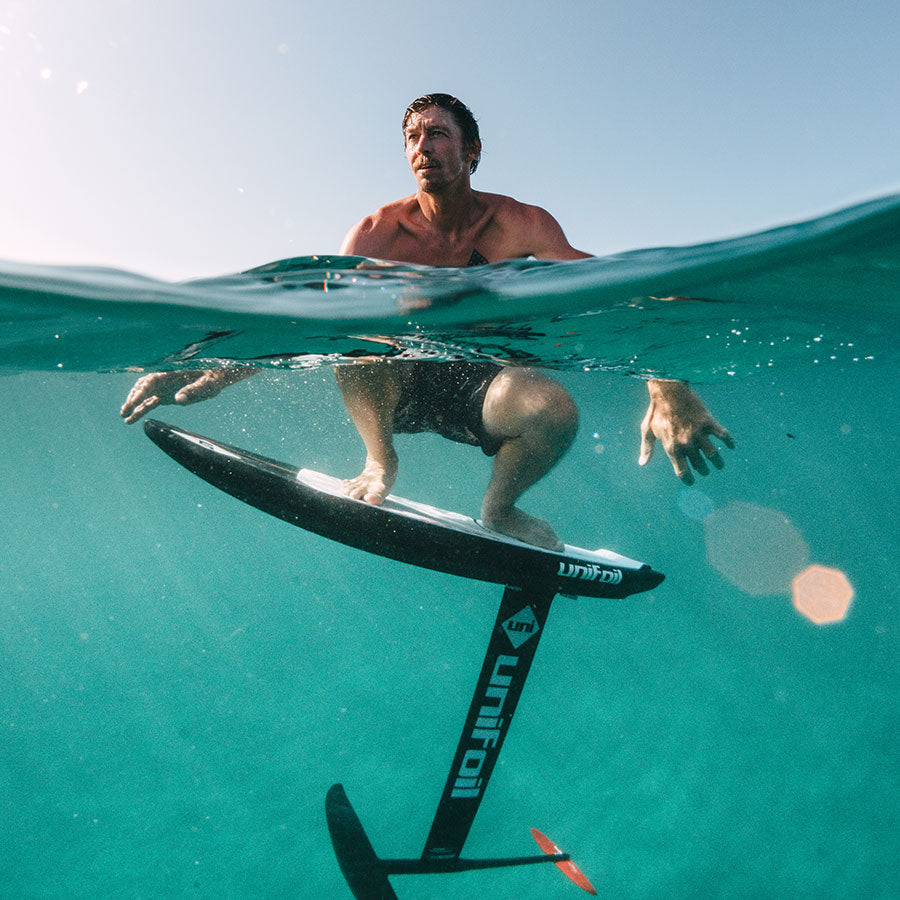 Brian Finch
Nationality: USA
Currently living in: Jax Beach, Florida
Local foil spot:  Hanna Park
Height: 5'11
Weight: 160
Discipline: all things foiling
Favourite spot/s: Hood River
Favourite conditions: Cranking
Favourite foil setup: 140 Progression
How did you get into the sport: I worked on the production of a Laird Hamilton documentary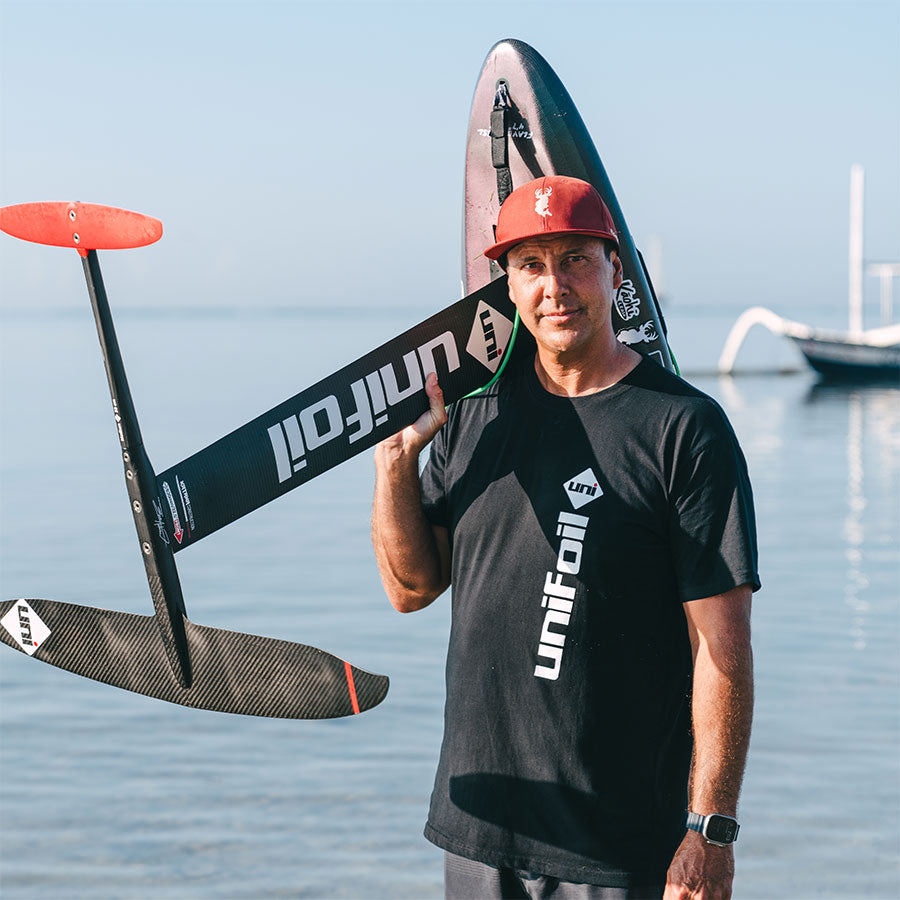 Paul Cooper
Nationality: American
Currently living in: Hawaii
Local foil spot: Ewa Beach
Date of birth: 05/14/1980
Height: 6'0 (182cm)
Weight: 205lbs (93kgs)
Discipline: prone, strapped prone, wing, tow, down wind
Favourite spot/s: Ewa Beach
Favourite conditions: Prone: glassy 1-3 feet rolling mush. Wing: 16-18 knt side shore with overhead waves. Tow: Glassy double overhead. DW: nuking side shore no swell.
Favourite move/s: No straps: carves. Straps: frontside 360 & corked 720. Wing: wave riding backside into the wind
Favourite foil setup: Progression 140 830 Katana medium fuse 13 shiv tail 0.5 shim
How did you get into the sport: In 2017 I moved close to a surf break that wasn't good for shortboarding unless there was a large swell.  Since I wanted to be in the water everyday regardless of the conditions I made the leap and got a foil setup.  So stoked I did.  Small or windy days that used to make me feel bummed out now make me so happy.  Foiling changed the way I look at the water.Best ever session: Tow session with my wife.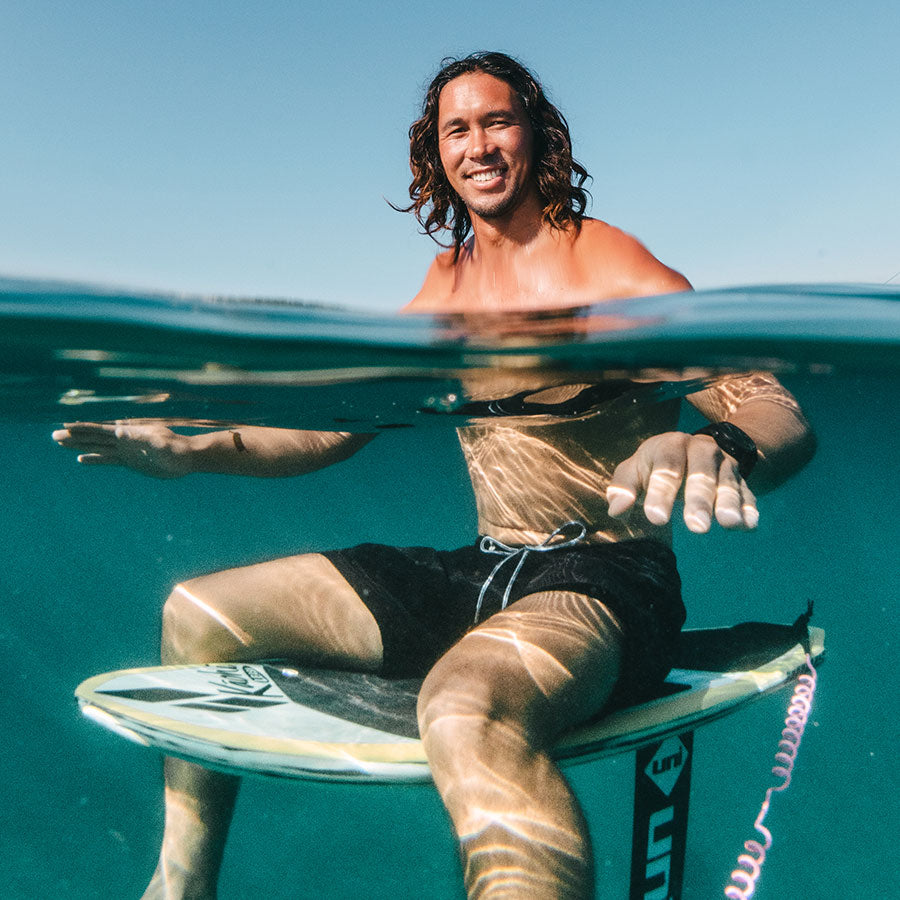 Josh Ku
Nationality: Australian
Currently living in: Sydney
Local foil spot: Maroubra
Date of birth: 29 / 09 / 1990
Height: 5'11
Weight: 76 kg
Discipline: prone / sup / tow
Favorite spots: Long Reef and Voodoo
Favorite conditions: glassy and 3 foot or honking wind
Favorite move: drawn out carves
Favorite foil setup: 130 vyper / long fuselage / race tail / 83 cm mast
Where did I start foiling: I first tried foiling on the Fijian island of Namotu when foiling was not big at all , we were getting towed behind a boat on a massive 6 foot retrofitted surfboard with foil tracks and an old Naish setup ( most probably dave Kalama's )
How did I get into the sport: I have to thank my friend Perth Standlick who used to ride for unifoil who got me into it , he
taught me on the back of a ski and let me borrow his gear and now I'm hooked
Best ever session: has to be when I completed my first
downwind sup attempt in Botany Bay , I had been failing miserably for months trying to paddle up on the sup and get on foil and on this day the stars aligned and something clicked for me and now I'm totally hooked on downwind sends
Accomplishments: getting recognized by Unifoil to come
onboard as a team rider ! Couldn't be more stoked to join such a progressive brand with the best gear in the industry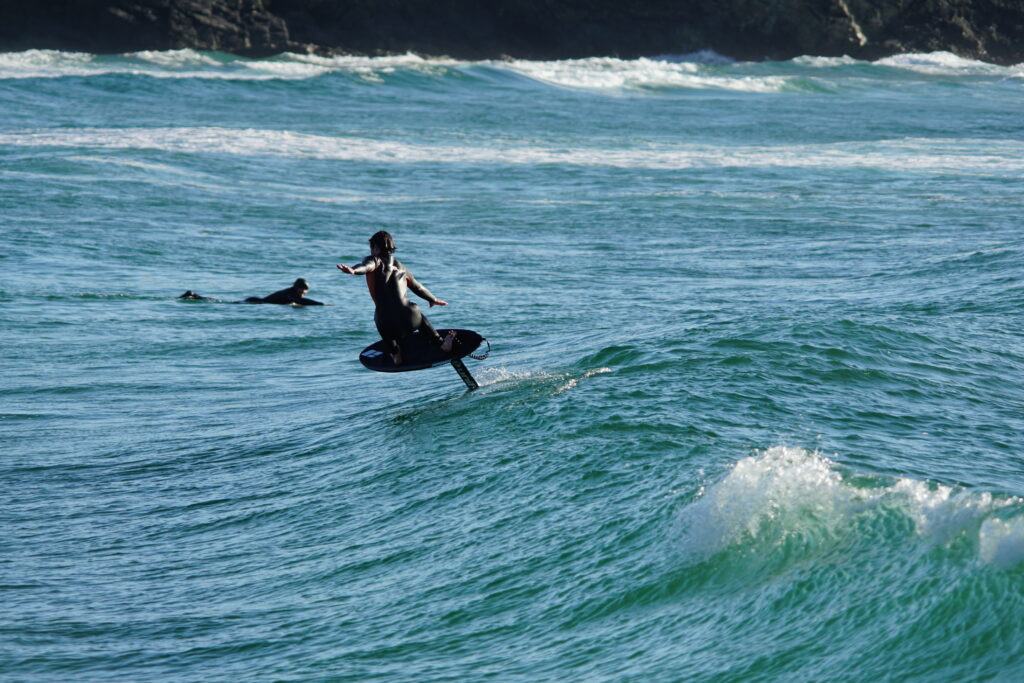 Tom Earl
Nationality: English(cornish!)
Currently living in: Newquay, Cornwall
Local foil spot: Newquay
Date of birth: 06.01.89
Height: 5'9
Weight: 72kg
Discipline: prone foil(strapless)
Favourite spot/s: points and rivermouths
Favourite conditions: waist to a little over head high, no wind and sun!
Favourite move/s: going fast, carves, and lip hits!
Favourite foil setup: Unifoil vyper150
When did you start foiling: January 2021
How did you get into the sport: natural progression from shortboard surfing
Best ever session: that's the best thing about foiling; no one session stands out as being the best ever as theres too many fun ones to remember!
Accomplishments: Getting foiling in my life! Riding for Unifoil and Amosshapes.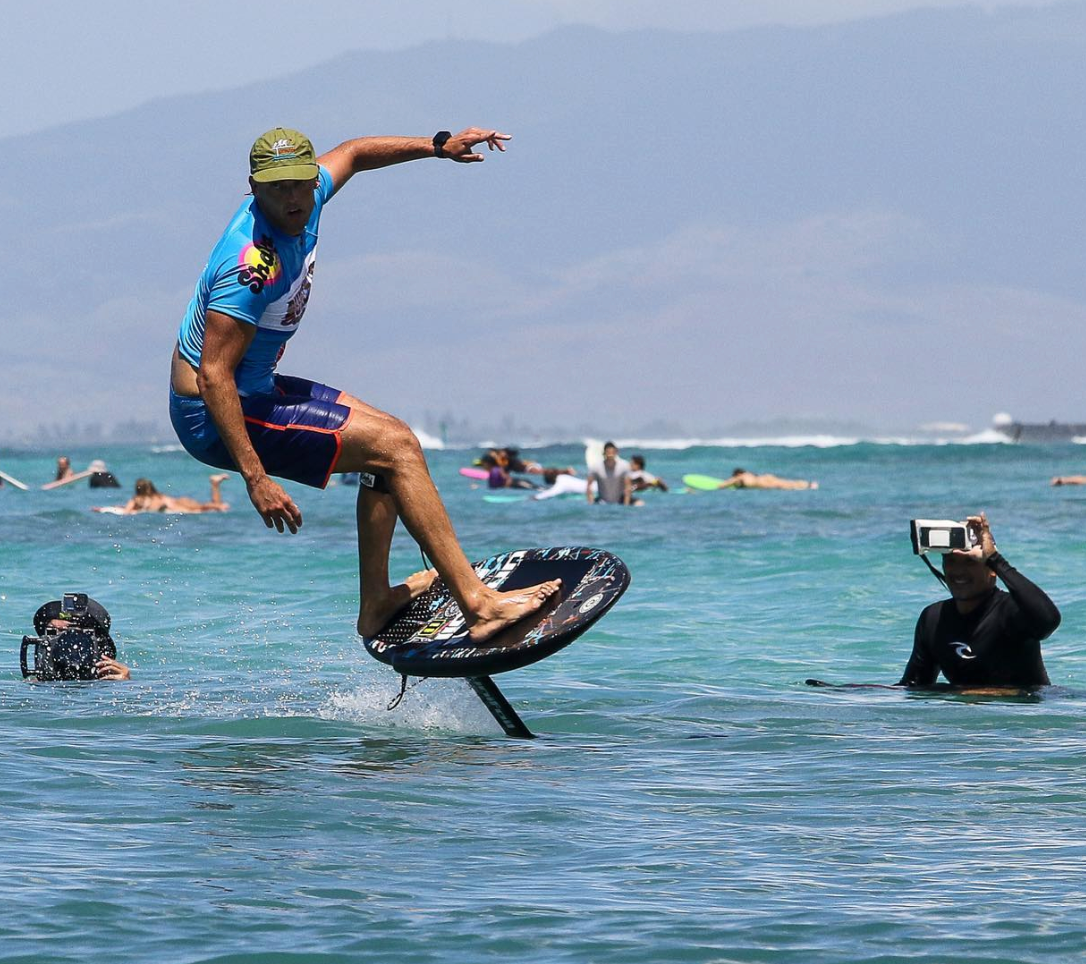 Patrick Israel
Nationality: American
Currently living in: Huntington Beach CA
Local foil spot: Huntington for beach breaks / Seal for mellow soft waves / Newport and Huntington for DW runs / Lake Perris for wakefoil days
Date of birth: 6/28/85
Height: 6'3"
Weight: 200lbs
Discipline: Surf / DW – try to make my foiling look like shortboard surfing
Favourite spot/s: Wherever the crew is heading
Favourite conditions: 1-2 and firing or 15-20mph sideshore wind
Favourite move/s: It all starts with the bottom turn
Favourite foil setup: Vyper 150 with my modified Race tail. Unstoppable.
When did you start foiling: 2019
How did you get into the sport: Saw the West Coast boys
cruising and knew that was the jam. No worries for crowds. Every wave can be an insane ride. And the fitness aspect of pumping around or milking long rides was an added bonus.
Best ever session: They're all the best! Any time I get to surf and share waves with the crew, or send a good DW run I'm stoked.
Accomplishments: Most controversial Foiler in the LAFC WhatsApp chat? Does that count?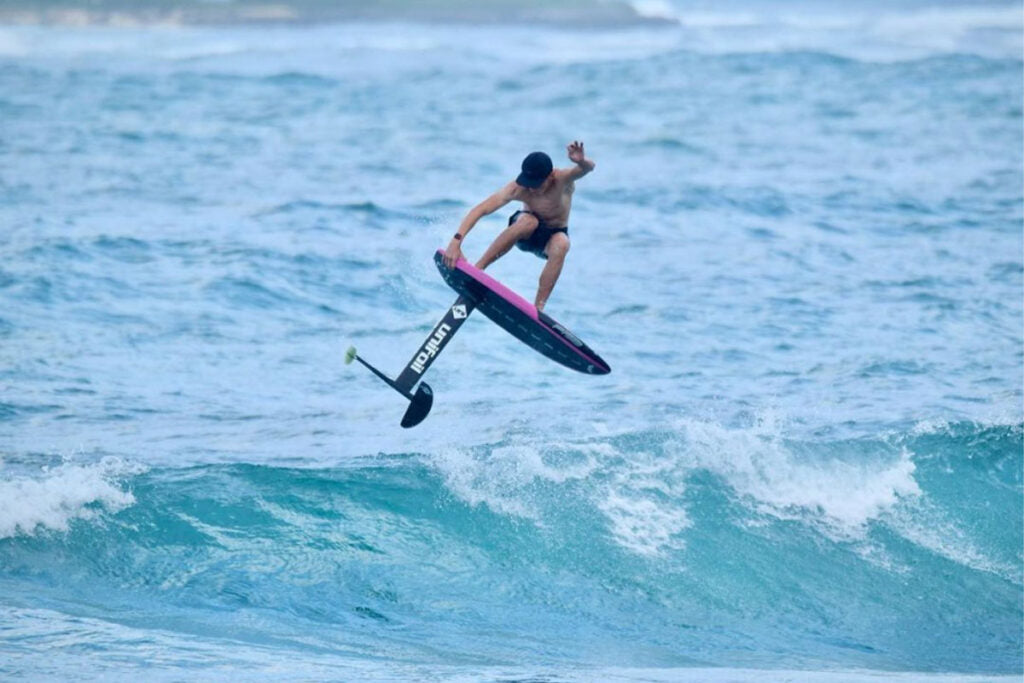 Makani Andrews
Nationality: USA
Currently living in: Hawaii on the island of Oahu
Local foil spot: Kaneohe Bay, Kailua Beach Park
Date of birth: August 24, 2007
Height: 5'10
Weight: 155pounds
Discipline: Wave riding, course racing and freestyle
Favourite spot/s: Phantoms, Offshore Kailua
Favourite conditions: 15-ft overhead waves
Favourite move/s: 360 grabs, big airs on big waves
Favourite foil setup: 130 Vyper, small fuse with 33″ mast
When did you start foiling: 2 years ago
How did you get into the sport: With friends when we were "locked down" on Oahu when Covid first hit
Best ever session: Triple overhead North Shore outer reef with my closest friends.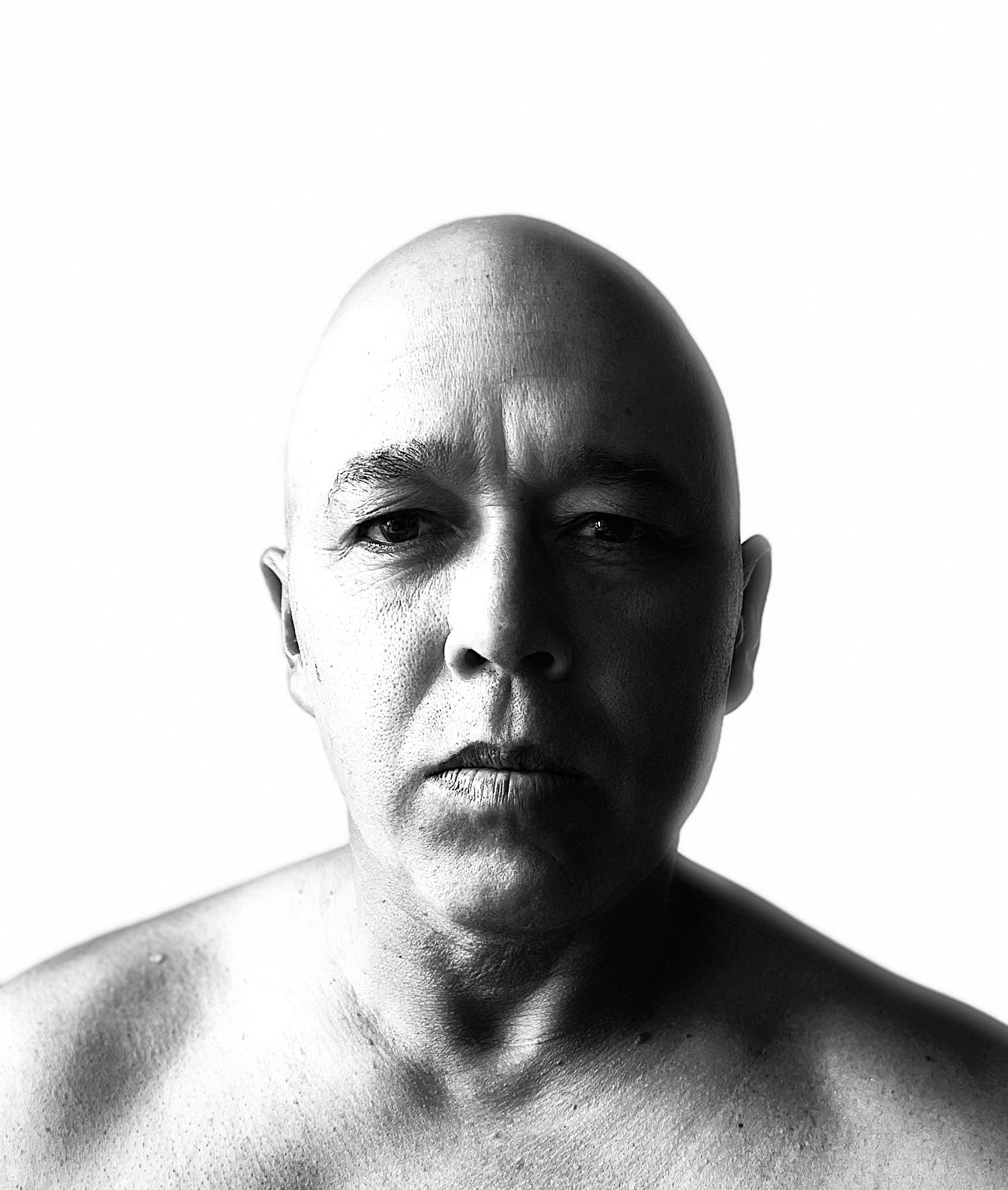 Kyle Maligro
Nationality: Born and raised in Hawai'i
Currently living in: Kaua'i, Hawai'i
Local foil spot: All over the island
Date of birth: A very long time ago haha…shhh
Height: 5'5"
Weight: 155 lbs
Discipline: Prone, Wing, Sup Downwind and Boogie Foil
Favourite spot/s: Depends on the conditions.  Love changing it up.
Favourite conditions: Love it all except glassy conditions in clear water.
Favourite move/s: Figure eights and boogie foil.
Favourite foil setup:  Really digging the 140 progression.  Such a good all around foil.
How did you get into the sport:  A friend of mine showed me the Kai Lenny video about 7 years ago.  Been all in ever since.
Best ever session:  Too many to remember. It's been the best water journey ever!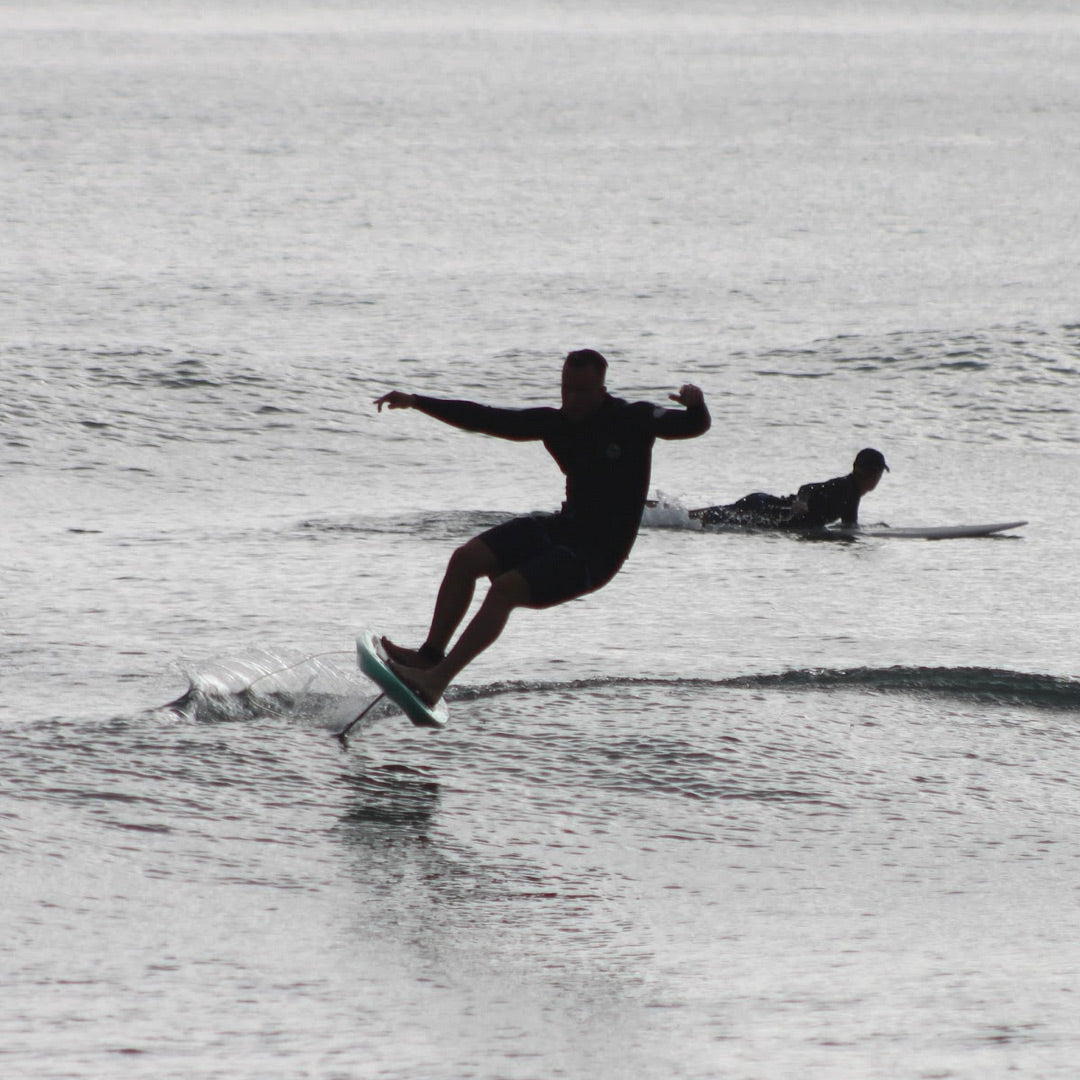 Isaac Hawkins
Nationality: Australian
Currently living in: Gold Coast, Australia.
Local foil spot: Burleigh Heads.
Date of birth: 22/01/2001
Height: 6'0
Weight: 92 kgs
Discipline: Surf Foil, prone downwind / shorerunners.
Favourite spot/s: Gold Coast beachies.
Favourite conditions: Sunny, 2-3 ft, offshore, early morning glass, clear water. Or 3ft S swell with S wind for downwind.
Favourite move/s: Forehand wrap, roundhouse whitewash climbs. Tips out on any movement.
Favourite foil setup: Hyper2 210, short fuse, shank 13 and Katana mast.
How did you get into the sport: Dad bought me a setup and we practised everyday in all conditions. It grew to be my favourite sport and main ride.
Best ever session: Midweek, just Dad and a few close friends out at Kirra. Long lines, bigger swell and an afternoon glass off. Speed and clean rides for 2 hours +.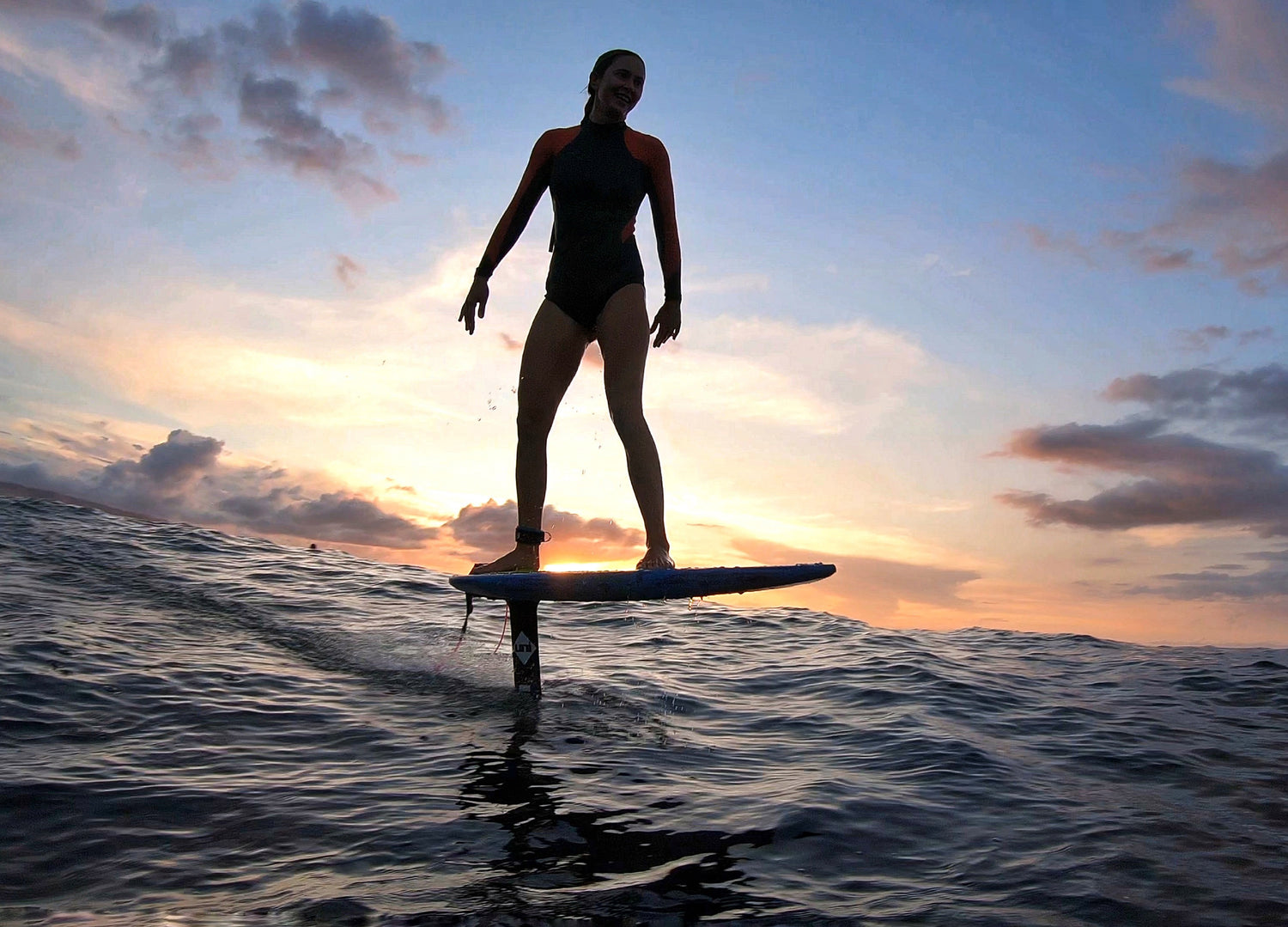 Glennel W. Jordan
Nationality: America
Currently living in: Hawaii
Local foil spot: Backyards
Date of birth: July 15, 85
Height: 5'7
Weight: 130
Discipline: surfing/winging
Favourite spot/s: anywhere on North Shore!
Favourite conditions: super glassy and small or super windy and big
Favourite move/s: big wave winging!
Favourite foil setup: Vyper 150 w/race stab
When did you start foiling: 2018
How did you get into the sport: When the waves die in the summer time I was bored and looking for something else to do, might as well try foiling!
Best ever session: Local big wave spot wing foiling last winter
Accomplishments: Won the female division of the first Foil Fever contest in Kauai!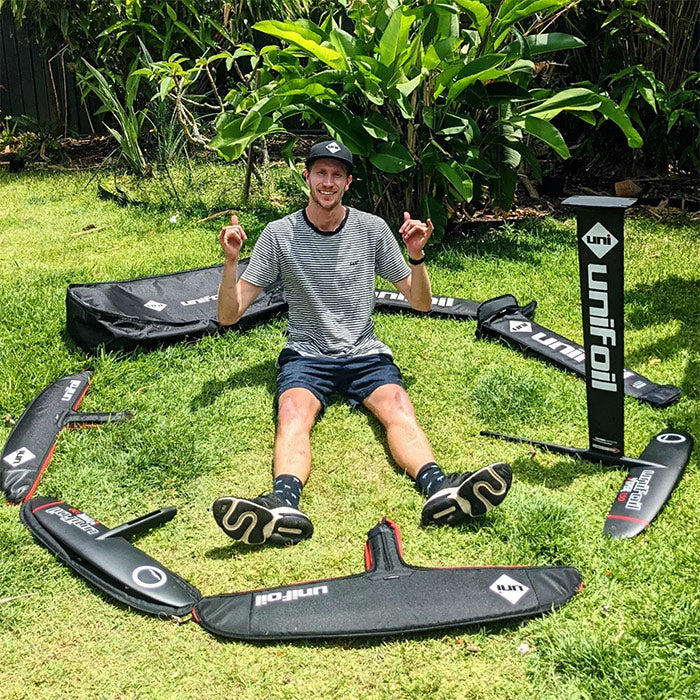 Matt Johnson
Nationality: Australian
Currently living in: Sunshine Coast, QLD
Local foil spot: Maroochydore. It's a weak beach break most of the time and there is a shallow river mouth that can provide long rides on unbroken swells, it can be a foiling playground in the right conditions!
Date of birth: 02/07/1991
Height: 193cm
Weight: 80-85kgs
Discipline: Prone and Downwinding
Favourite spot/s: The Noosa point breaks provide for epic foiling waves if you can beat the crowds
Favourite conditions: 2-3ft glassy A-frame peaks so you can bounce around and link up a heap of waves
Favourite move/s: Laying into a grab rail carve, because it makes a 2ft foot wave feel like a 6ft face!
Favourite foil setup: 150 Vyper with 83 mast and medium fuse with G10 tails
When did you start foiling: Summer 2019
How did you get into the sport: My dad was one of the first foilers in our area and he finally convinced me to give it a try after we had a run of inconsistent/small surf. He had some old gear and once I tried it I couldn't stop! Now we have around 20 foilers at our local spot on a good day which makes it epic to share the session
Best ever session: Clean 3ft swell at Double Island Point which is a sand bottom right-hand point break. Provides for big open faces with a mix of wave sections. Foiling opens up more of the point as you can connect sections and ride for 2kms+ down the beach which you just can't do on a surfboard
Accomplishments: Being recognised by Amos and Unifoil to be part of their team!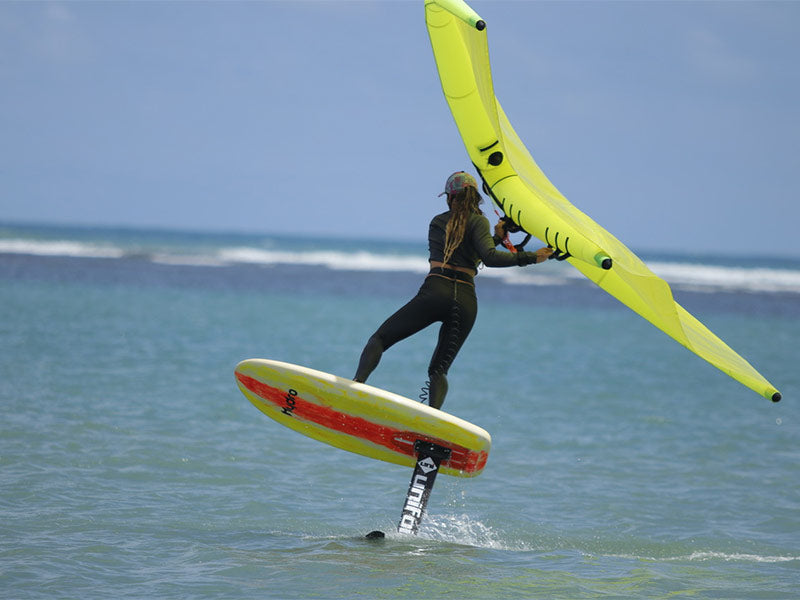 Pam Ayres
Nationality: Brasilian
Currently living in: Paracuru CE
Local foil spot: Paracuru
Date of birth: 30-01-1984
Height: 1.64m
Weight: 54kg
Discipline: Kite, bodyboard, yoga, wingfoil, surf foil
Favourite spot/s: Quebramar Paracuru
Favourite conditions: 22knots, 1.5 m waves, superflat
Favourite move/s: 360flat, 360 back
Favourite foil setup: Hyper 150, carve tail, mast 83
When did you start foiling: Dec 2020
How did you get into the sport: My partner and I have a
kite school, and when we first saw the wing we immediately believed in it and created the Paracuru Wingfoil center.
Best ever session: Yesterday
Accomplishments: I'm very happy to be in the Wingfoil paradise